Dr. Virtu Calabuig-Navarro worked in the lab from 2013-2017 as a postdoctoral fellow with expertise in placental lipid metabolism. Virtu is from Valencia, Spain. She loves chess, hanging out at the beach, playing with animals, trying different foods and learning about different cultures through travel and good conversation. Her favourite movies are The Sound of Music and E.T. the Extra-terrestrial.
Dr. Mary Haghiac was the Lab Manager until 2018. Mary grew up in Romania, and was our most patient lab member. She displays this in her careful troubleshooting of experiments, knack with tricky techniques, and in the beautiful cakes she decorates for us. Mary keeps our blood glucose levels marginally high.
Dr. Megan Thomas was a Maternal-Fetal Medicine Fellow in the lab from 2015-2018. She is currently a practicing Maternal-Fetal Medicine specialist in Kansas City.
Dr. Daphne Landau was a Maternal-Fetal Medicine Fellow in the lab from 2016-2018. She is currently the Division Director of MFM at U of Penn.
Dr. Fernanda Alvarado is an Obstetrician from Guatemala and was a postdoctoral fellow in the lab from 2018-2022. Fernanda is an "R" guru, and studied how placental microRNAs affect maternal metabolic adaptations to pregnancy. She likes to paint and bike in her free time. She enjoys reading history, fantasy and mythology books. Her favourite movies are based on fantasy books or science fiction, or are independent foreign films, such as The Lord of the Rings, Star Wars or the Europe Report. She is currently completing her OB/GYN residency in Chicago.
Dr. Aisha Rasool completed her PhD at the University of Southampton (UK) in the Institute of Developmental Sciences in 2019. Her love of placental research brought her to the MIRI where she was a postdoctoral fellow from 2019-2022 studying placental lipid metabolism. Aisha is a huge science fiction fan whose favourite TV shows/movies include Buffy, Star Trek, X files, Gattaca and 12 Monkeys. Her favourite hobbies are travelling (she has visited 22 countries so far) and seeing animals in the wild, including accidentally swimming with sharks! Aisha is now a Scientist I at Be Biopharma.
Follow her on Instagram @TheFabulousScientist
Emily Brew was a Clinical Research Coordinator in the MIRI from 2022-2023. She joined the MIRI because she is passionate about health equity and working with diverse populations. Emily is now pursuing her master's in medical sciences at Boston University in hopes of continuing on to medical school. In her free time, Emily likes to spend time with family and friends and bake sweet treats to share!
Will Beyer hails from Fort Wayne Indiana and was a research assistant in the lab from 2019-2020.
He got his Bachelor's degree in 2014 from Purdue University.  Outside of work, he enjoys board games, Dungeons & Dragons, drag, gaming, and hiking. He is currently pursuing his Masters of Biostatistics in Germany.
Kurt Calibara was a research assistant at the Mother Infant Research Institute from 2019-2021.
He moved to Boston from Miami, Florida, where he completed his Bachelor's degree in Biological Sciences from Florida International University in 2017. He likes long walks on the beach at sunset, laughing, dogs and babies. When he's not busy being a dating site cliché, Kurt loves to play Badminton, practice his calligraphy, and dabble in weight-training. Kurt is now an ER nurse at Brigham and Women's Hospital in Boston.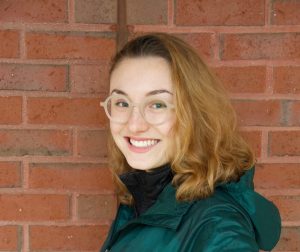 Jacqueline Katz joined the Lab in 2019 as an undergraduate student at Tufts University, pursuing Community Health and English while also fulfilling pre-medical requirements. It is Jacqueline's intense passion for and educational focus on maternal/fetal health that drew her to the MIRI. Jacqueline's work broadly concerns the role of placental microRNAs on fetal adiposity. In her leisure time, Jacqueline loves hiking, skiing, playing the violin, and writing prose. She is also a huge Game of Thrones nerd and a sucker for sappy rom-coms!
Yash Aryaputra was a Research Assistant in the MIRI from 2021-2022. He is now a medical student. In his free time, Yash likes to play basketball and soccer. He is a huge Celtics fan, and has been patiently waiting for their 18th title for over a decade now. When he's not taking ankles on the basketball court, you can find him watching Brooklyn 99 or Stranger Things.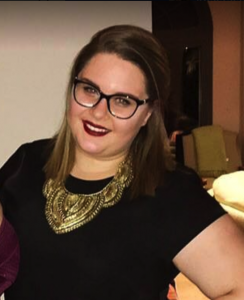 Anastasia Savelyeva was a masters candidate at Boston University School of Medicine graduating in 2020. Despite her deep love for her native Midwest and enthusiasm for all things cows, Anastasia was excited to work at MIRI to expand on her growing passion for maternal health and exploring Boston. Her work looked at ethnic variations of placental microRNA expression on fetal adiposity. In her free time, Anastasia loves to craft, attend trivia, quote rom-coms and guess music scores